Dear customer, you can see your current balance in your Nebula WEB account settings. Or you can press the slicer on the upper right corner of the website. There, in the list of options, you will be able to see the "Settings":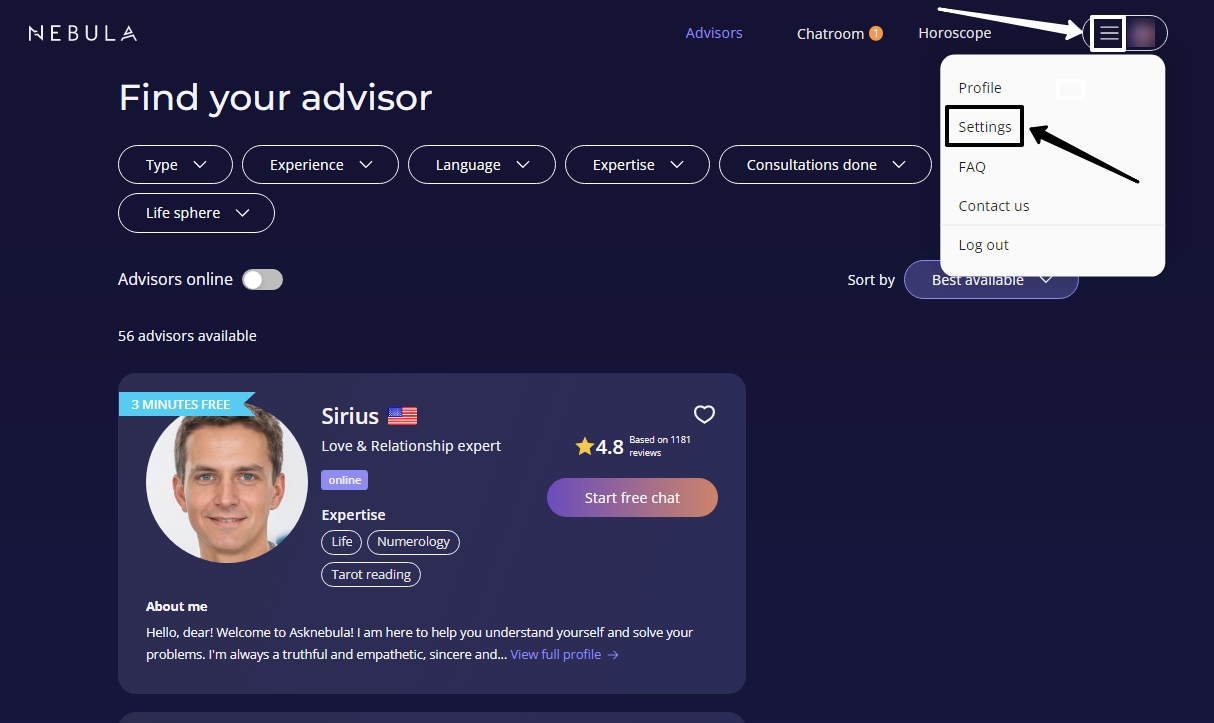 In settings, you can change your personal data, delete your AskNebula account and see your current balance!
If you have any other questions, ask our Customer Support team!